The delivery and Pick-Up Service is usually carried out in marked Rings.
To deliver outside the rings, please contact us and agree with the staff.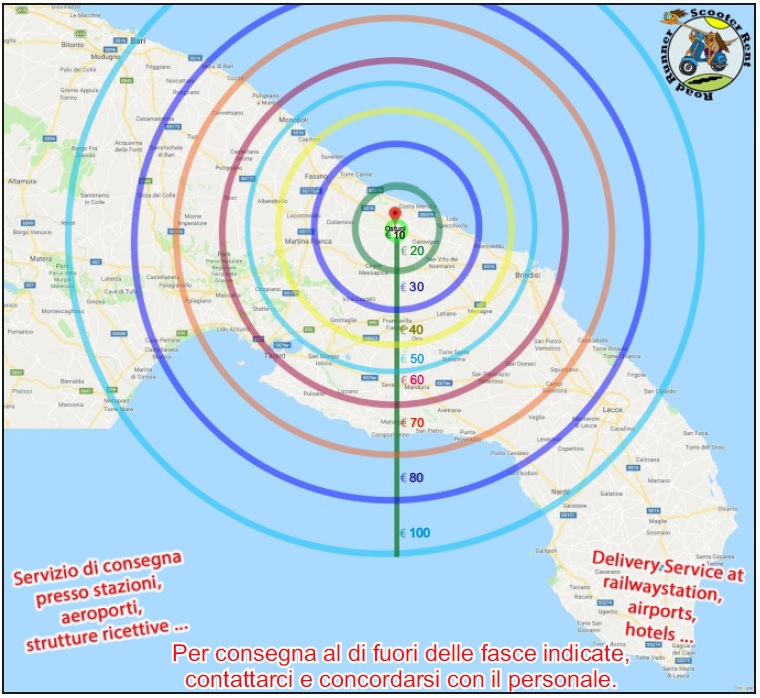 Deposit: € 150,00 for any displacement
1 day rental – 24h – Driving license B copy for Scooter
(example: start of rental time 11:00, late rental 11:00 am on the day of success)
These prices refer to the delivery and pickup of 1 scooter.
If the number is higher, you can easily calculate it by adding € 10.00 for each additional scooter
For example:
Delivery and pickup at Costa Merlata:
for 1 scooter – € 20.00
for 2 – € 30.00
for 3 – € 40.00 …
up to a maximum of 5 scooters.
For more Scooters please contact us.